Affiliate marketing is a great way to earn money online. It's a form of marketing where you help promote a product or service and in return, you receive a commission for your sales.
There are a few things you need to do for starting in affiliate marketing. You need to find a product or service that you can promote. And then find a company that will give you a commission for selling their products.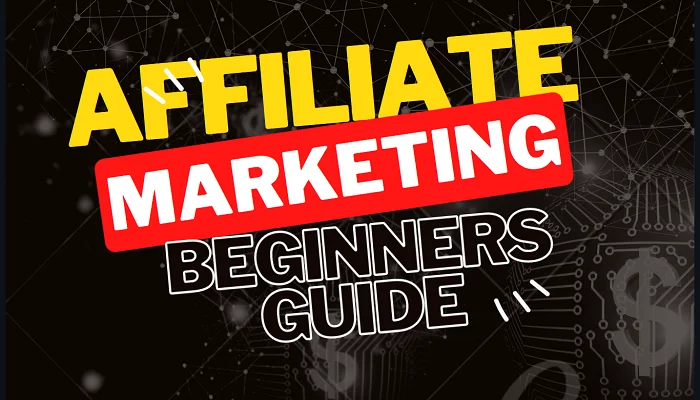 Once you have found these two things, you need to start promoting your products. You can do this by blogging, emailing your list, or posting on social media.
After you have started promoting your products. By utilizing some automation tools, you will be able to earn an excellent passive income. This is one of the best passive income ideas for earning money while you are not working.
Therefore, you need to set up an automation system in your marketing process. And BOOM, You are ready to earn money while you sleep.
What Is Affiliate Marketing?
Affiliate marketing is a marketing term used to describe the process of earning a commission by promoting a product or service. When a person clicks on an advertisement that is associated with an affiliate marketing campaign, the affiliate's website will earn a commission.
Here, companies compensate partners when their marketing tactics generate business. Cookies, digital marketing, and analytics have made affiliate marketing a billion-dollar business.
When an affiliate signs up for an affiliate marketing campaign. They will provide the affiliate marketer with information about the product or service they are promoting. Typically, affiliates receive payment per sale rather than by clicks or impressions.
Therefore, it has 3 basic elements…
An Affiliate Marketer
An Affiliate Program
An Affiliate Network or Marchant
What Is An Affiliate Marketer?
An Affiliate is a person who is paid by the company they are promoting to promote their product. The affiliate is paid when someone clicks on the link and makes a purchase. The affiliate can then promote the product to their audience.
An Affiliate Marketer is someone who helps promote a product or service to the general public. They work with a company to get their products or services in front of potential customers. They then receive a commission on the sales they help to generate.
What Is An Affiliate Program?
An affiliate program is a marketing strategy where a company pays a commission to an affiliate for promoting its products or services. When a customer buys a product or service through the affiliate's link, the salesperson or an affiliate receives a commission.
What Is An Affiliate Network or Marchant?
An affiliate network is a group of merchants that have partnered together to share sales and marketing resources. When a customer clicks on an affiliate link and makes a purchase, the affiliate network pays the merchant a commission.
This commission can be paid in a number of ways, such as cash, merchandise, or a percentage of the sale value.
The affiliate network can be a great way to promote a merchant's products. By partnering with an affiliate network, a merchant can increase its reach and visibility. Additionally, an affiliate network can provide marketing resources, such as banners and links, to its members.
For Example…
How Does An Affiliate Program Work?
An affiliate program is a marketing arrangement between a business and an individual or other entity, in which the affiliate agrees to promote the business in exchange for a commission on sales or other actions they drive.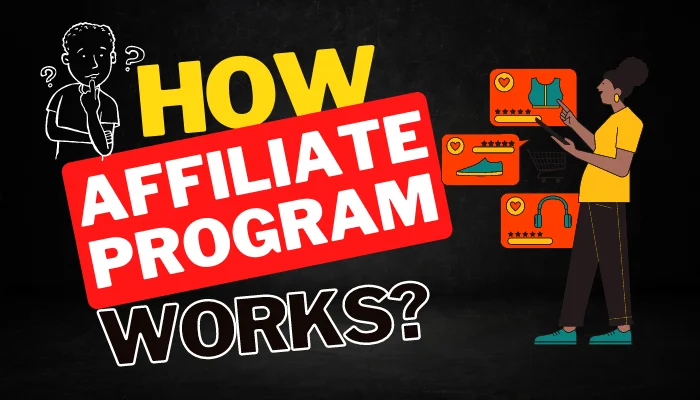 The affiliate program provides a unique way for companies to reach new customers and expand their reach. By partnering with an affiliate, businesses can tap into new markets and extend their reach beyond their current customer base.
Affiliates can be individuals or organizations, and they typically have a website, social networks, or a blog.
Basic Elements Of Affiliate Marketing System
By spreading marketing and creation responsibilities among different parties, affiliate marketing leverages the abilities of many individuals. In order to develop a more efficient marketing strategy while rewarding contributors. There must be three parties involved in order for this to work at different levels…
Level 1:- Seller And Product Creators
Vendors, merchants, product creators, and retailers are all forms of sellers who have products to sell. Physical items, such as household goods, and services, such as makeup tutorials, can be products.
Sellers, or brands, are not required to actively participate in marketing. A marketer can also serve as an advertiser and collect revenue sharing from an affiliate marketer.
Level 2:- The Affiliate Marketer or Publisher
Publishers, also known as affiliates, are individuals or companies that promote the seller's products to potential customers. By promoting the product, the affiliate convinces consumers that the product is valuable to them and convinces them to purchase it. The affiliate receives a portion of the revenue if the consumer buys the product.
It is common for affiliates to market to very specific audiences, often based on their interests. As a result, the affiliate is able to attract consumers most likely to act on the promotion since he or she now has a defined niche or personal brand.
Level 3:- The Consumer
Obviously, affiliate systems depend on sales – and it is consumers or customers who create sales. By using the appropriate channel(s), whether that be social media, a blog, or a YouTube video, the affiliate will market the product/service to consumers.
the consumer will then be able to click on the affiliate link and purchase the product/service from the merchant's website if they deem it valuable or beneficial. Affiliates receive a percentage of sales revenue if customers purchase the item.
However, keep in mind that the customer must be aware that you, the affiliate, are receiving a commission off the product.
A Federal Trade Commission-required disclosure of an affiliate marketer's relationship with a retailer must be clear and conspicuous, allowing potential customers to weigh your endorsement accordingly. 
Hence, it's essential to employ legal templates for affiliate marketing disclosures to prevent potential legal complications.
Key Features OF Affiliate Marketing
Ads displayed on company websites are called affiliate links. Affiliates usually need to apply for affiliate programs, but many are free of charge.
Affiliates receive commissions when customers/visitors click affiliate links and make purchases on the advertiser's website.
The practice was popularized by Amazon Associates Program, where bloggers and websites are paid advertising fees when they link to the Amazon page for a reviewed or discussed product.
The act of marketing is outsourced to a vast network of affiliates, in a way similar to a pay-for-performance model.
Affiliate marketing is different than Advertising. This is when a company pays to have its ad displayed on a website. Affiliate marketing is when a company pays the affiliate to promote a product or service.
Through internal analytics, affiliate marketers can track what links generate leads and what proportion of them convert into sales.
Merchants may hire affiliates to reach a wider audience. An affiliate can expand its network by owning multiple websites or email lists.
A hired affiliate would then communicate and promote the products available on the merchant platform to their networks.
Advertisers can use various methods to promote their products such as banner ads, text ads, links, emails, blog posts, videos, or images.
Clicking on the ads or links redirects visitors to the merchant site. A merchant credits the affiliate account with commissions when customers purchase products or services.
The Commission amount could range from 5% to 10% for physical products and 20% to 70% for digital products.
The History of Affiliate Marketing
The history of the affiliate marketing industry dates back to the late 1800s. At that time, merchants would pay individuals to promote their products.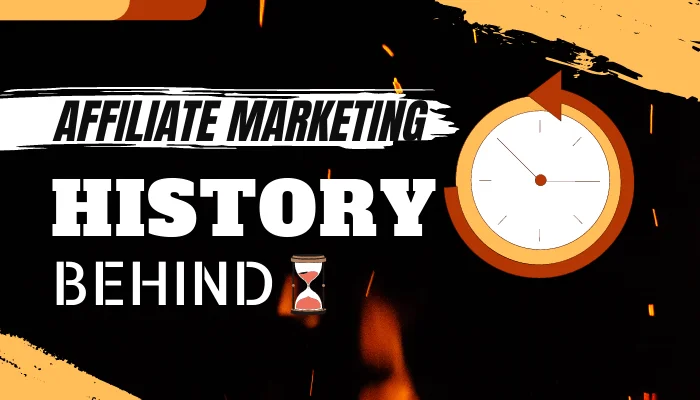 This eventually evolved into the modern affiliate marketing industry, where businesses pay affiliates (people who have been recruited by a business to promote its products) to distribute content on their behalf.
The affiliate marketing industry has grown rapidly over the past few years. This is likely due to the increasing popularity of online shopping and the increasing number of people who are willing to participate in affiliate marketing schemes.
According to a study conducted by the eMarketer research firm, the global affiliate marketing market will grow from $27.9 billion in 2016.
Through the years, this industry has evolved a great deal. Today, affiliate marketing is one of the most popular ways to earn a living online. It is also one of the most effective ways to promote a product or service.
How Do Affiliate Marketers Get Paid?
The affiliate marketer receives a commission when the customer makes a purchase through the company that referred them. It depends on the product and referral volume whether the commissions are less than 1% or more.

Also, affiliates do not always need to sell products to earn commissions. Therefore, it has different ways to measure how affiliates contribute to the seller's sales depending on the program.
Basically, The affiliate may get paid in the 4 ways as defined below…
Pay-per-click (PPC):– Here affiliates are paid based on the number of clicks they generate. The most common form of PPC marketing is Google AdSense.
Pay per sale (PPS):-Here affiliates are paid a commission based on the sales they generate. The most common form of PPS marketing is Amazon Associates.
Pay per lead (PPL):-In this type of marketing, affiliates receive payment based on the leads they generate. We say it as CPA Marketing, which stands for Cost Per Action.
Pay per install:- (PPI) affiliate commission model, an affiliate receives a commission for each installation of a software or application that they promote. In this model, the affiliate earns a commission when a user clicks on their affiliate link, downloads and installs the promoted software or application on their device.
Different Types Of Affiliate Marketing
Affiliate marketers tend to be unclear about whether or not they actually use the products they promote – sometimes it doesn't matter either way.
However, in some cases, such as with diet services and skincare products, customers may be reluctant to trust an affiliate until they are assured that the affiliate personally tested and approved the product.
However, it has been divided into three types since 2009 by renowned affiliate marketer Pat Flynn – unattached, related, and involved – to help distinguish affiliate marketers who are closely connected to products. In this section, we'll give you an overview of each category so that you can decide which route is right for you.
1. Unattached Marketing:–
In this model, affiliates promote products or services they are not connected to in any way. Neither of them possesses any skills or expertise related to its use, nor do they serve as an authority on its application.
Affiliate marketing at this level is the least involved. As an affiliate, the affiliate has no obligation to recommend or advise a potential customer or product due to a lack of attachment.
2. Related Marketing:-
This program involves the promotion of products and services by affiliates who have some relationship to the offering.
Generally, affiliates are associated with products or services relevant to their niche. They are a trusted source because they have enough influence, expertise, and authority to generate traffic. Affiliates, however, make no claims regarding the service or product.
3. Involved Marketing:-
A deep connection is established between Affiliates and the product or service they're promoting with this type of marketing. They have used or are currently using the product and are confident that others will benefit from their experience.
The experiences they share serve as advertisements and trusted sources of information. Their purpose, however, is to make recommendations. Any problems arising from the offering could compromise their reputation.
Affiliate marketing is a popular method of making money online, and Amazon is one of the largest e-commerce platforms in the world. Amazon Affiliate marketing involves promoting Amazon products on your website or blog and earning a commission on any resulting sales.
Basically, Amazon affiliate program, called Amazon Associates, offers a wide range of products for affiliates to promote and provides tools and resources to help them succeed.
With Amazon Associates, affiliates can earn up to 10% in advertising fees on qualifying purchases made through their affiliate links. As an affiliate marketer with Amazon, it's important to choose products that align with your audience and provide value to your readers.
Read More:- about Amazon Affiliate Marketing: Common Mistakes to Avoid and Rectify Easily as an Amazon Associate, which can assist you in correcting common errors while working as an Amazon affiliate.
High Ticket Affiliate Marketing
Basically, High ticket affiliate marketing is a strategy where affiliates promote products or services that have a high price point and offer high commission rates.
These products can include things like online courses, coaching programs, or other premium services. While promoting high ticket items can be more challenging than promoting lower-priced products, it can also be more lucrative, as a single sale can result in a significant commission.
To be successful in high ticket affiliate marketing, it's important to build trust with your audience and provide valuable content that addresses their needs.
Additionally, you may need to invest more time and effort into your marketing strategy, including using paid advertising or building relationships with influencers in your niche.
Affiliate Marketing Jobs
This is a popular industry that allows individuals to earn commissions by promoting products or services of other companies.
Affiliate marketing jobs are perfect for those who enjoy working independently and have a passion for sales and marketing. As an affiliate marketer, you can work from anywhere, whether it's your home or a coffee shop.
The job involves creating content and promoting products to attract potential buyers, and every time someone makes a purchase through your unique affiliate link, you earn a commission. With the rise of e-commerce, affiliate marketing has become a lucrative industry, and there are many opportunities for growth and advancement.
How to Start Affiliate Marketing with no Money
Starting affiliate marketing with no money requires some creativity and hustle, but it is possible. One way is to create content on free platforms like social media, blogs, or YouTube, where you can share affiliate links and earn commissions.
You can also participate in affiliate programs that have no upfront costs or fees, and promote products that offer free trials or samples.
Additionally, you can network with other affiliates and industry professionals to learn about new opportunities or collaborate on marketing campaigns.
As you begin to earn income from affiliate marketing, you can reinvest your earnings into your business, such as building a website or investing in paid advertising, to further grow your income.
How to Do Affiliate Marketing on Pinterest?
Affiliate marketing on Pinterest can be a great way to earn commissions on products you promote. To begin, choose a niche that interests you and create a Pinterest account that focuses on that niche. Create boards related to your niche and fill them with helpful, relevant content that will attract potential followers.
Therefore, find affiliate products related to your niche and create pins promoting those products. And, make sure to include an affiliate link in the pin description. Share your pins on your own boards and group boards, and use Pinterest ads to promote your pins to a larger audience.
Remember to choose reputable and trustworthy affiliate programs to promote and comply with all applicable laws and regulations. By following these steps, you can use Pinterest to generate traffic and earn commissions on affiliate products.
Final Advice:-
If you're considering pursuing a career in affiliate marketing, here are a few pieces of final advice to help you succeed in affiliate marketing:
Choose a profitable niche that you're passionate about.
Create valuable content that engages your audience.
Promote products that align with your niche and have a good reputation.
Build relationships with your audience and others in the industry.
Stay patient and persistent in your efforts.
Conclusion:-
In conclusion, affiliate marketing is a great opportunity for beginners to start a lucrative career in the digital marketing industry. By following the steps outlined in this ultimate beginner guide, you can start your affiliate marketing journey with confidence.
With hard work, dedication, and a willingness to learn, you can achieve success in affiliate marketing and create a sustainable income stream for yourself. Good luck on your affiliate marketing journey!
I hope that this comprehensive guide on affiliate marketing has provided you with all the information you were looking for and equipped you with the knowledge and skills necessary to start and build a successful business as an affiliate marketer.
By following the steps outlined in this guide and putting in the effort and dedication required, you can establish yourself as a successful affiliate marketer and create a sustainable source of income for yourself. Good luck on your affiliate marketing journey!
FAQs (Frequently Asked Questions)