Welcome to the Ultimate Beginner's Guide on "How to Start a YouTube Channel." In today's digital age, creating your own YouTube channel is not only an exciting endeavor but also a powerful platform for sharing your passions and reaching a global audience.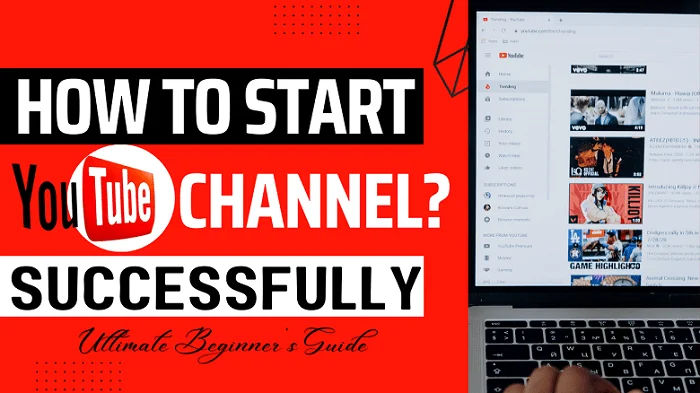 Whether you're an aspiring vlogger, a talented musician, or a budding educator, this comprehensive guide will walk you through the essential steps and strategies to kickstart your YouTube journey successfully.
Get ready to unlock the secrets of content creation, audience engagement, and channel growth, making your mark in the world of online video content.
Therefore, starting a YouTube channel can be one of the best methods for building your brand online and can have a significant impact on your business' success.
This is a step-by-step instructions for starting a YouTube channel and launching it as a business.
Why Should You Start a YouTube Channel?
The power of video marketing and brand creation is now well known as it lays the foundation for a successful and competitive business.
Now a days, Video marketing on YouTube is one of the most effective ways to create your brand image, and one of the best channels to utilize in the current scenario.
In the current scenario, YouTube is one of my favorite social media platforms. This is because I can post videos on thousands of niches, and monetize these videos using Adsense, and affiliate marketing. And create product reviewing videos to sell physical products.
By Starting YouTube Channel, you can turn your hobbies into a profitable business. Whether you have comedy videos, funny videos, cooking videos, or how-to tutorial videos, there is huge potential and growth.
Therefore, thousands of YouTubers make millions of dollars per year as well as teenagers doing amazing things on this amazing social platform. Also, this is one of the Best Passive Income Ideas for earning residual income month after month
YouTube is ranked as the second-most popular site in the world. Almost all of the most successful businesses utilize YouTube for their video marketing and brand-building purposes. And Statics Data Says…
Monthly active users are 2.1 Billion+
Daily Active Users 33 Million+
Daily Watched Videos 5 Billion+
Therefore, it has huge earning potential. It is the simplest way of all to start a YouTube channel, and there is no investment required. You should start a YouTube channel for brand-building and video marketing.
The Marketplace for BRANDING
YouTube is the no.2 website after Google and gets more than 5 billion video views per day which prove how powerful the traffic source it is. You too can utilize this power for your career growth.
YouTube Rewind, YouTube Music, YouTube Kids, and YouTube TV – Television networks are all these YouTube channels created by YouTube itself as it knows very well that video marketing is the strongest marketing ever.
And it can be used for product selling, brand promotion, influencing people, and creating trust factors as well.
Multiple Earning Options Available:-
Now YouTube Further utilizes the platform by promoting its paid subscriptions and YouTube Premium videos with a YouTube tv promo code here you can get these services at a very good discount and free Trial.
YouTube always try to introduce some new and innovative for their viewer. And trying to make this platform the best and above all other options like Vimeo and recently launched its latest product YouTube Vanced.
This allows you to use this popular video platform for streaming, listening to videos in the background, blocking ads, forcing resolution, using the 'repeat video option, and more.
YouTube recently launched YouTube Membership Program Where you can Become a Channel Member On YouTube. Also, it allows you to access exclusive digital goods such as emojis, public budgets, and other pro perks offered by channel creators.
The Best for Watching All Types of Videos:-
YouTube is the best option for everyone for watching all types of videos. Many people like to listen to YouTube mp3 videos by using a YouTube converter or YouTube Video downloader. Therefore YouTube App is one of the most downloaded apps on mobile.

YouTube videos are created by normal people like me and you. they love to Create YouTube channel for sharing their passion and knowledge.

So why don't you go for it? this can change your life and financial status. Also, You can create your brand and share your story. You can influence millions of people all over the world. Above all, You can earn Google Money with YouTube Channel. just think and go ahead…
How To Start A YouTube Channel?:- Fundamentals
You may have multiple queries in your mind. Such as "How do I become a successful YouTuber?" then here are some principles that you must follow for running a successful YouTube channel and becoming famous as a YouTube Vlogger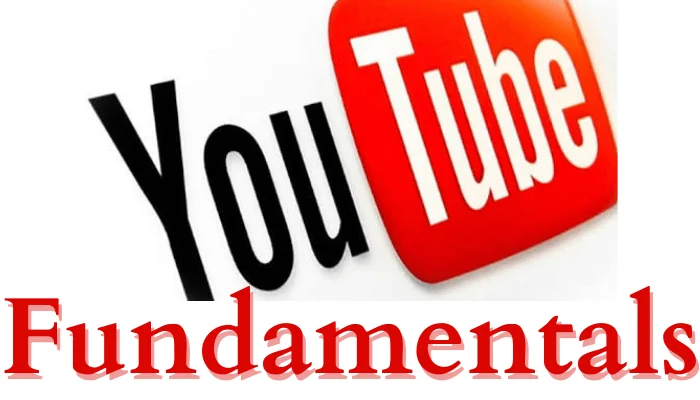 For building and running a successful YouTube Channel for the long term, you should keep these basic principles in mind…
Create Niche Specific Channel & Videos:-
Don't just go out and create any random unrelated video channel.
Focus on your keen interest and talent then Create a YouTube channel according to a specific theme. Such as Humor, Tutorial, Recipe, etc
For example, if you love cooking, you can create a cooking channel where you teach delicious, easy-to-cook, or healthy recipes. And help people to learn how they can make tasty food, dinner or sweets.
Always choose the theme which you like the most and love to create videos on that.
Analyze other videos related to your topic, and do your market research so that you can create the video recording the people demand. It will help you to get your YouTube channel in a search term and you will get high rank and views.
Create & Upload Complete & Detailed Videos:-
Upload Complete, detailed, minimum 10 Minutes long video if possible.
And fill in the complete description, tags, keywords, affiliate links related to that particular video, social links, website links if any, and subscription links must be included for better ranking and search.
You can create multiple videos related to any one topic, and for that find out if there are any concepts or tips missing in your existing videos. If yes, then You can create related videos which cover these concepts to fetch more views and attention.
Give Your 100% on YouTube Channel:-
Give your best to engage with your audience.
Read and Reply to the comments you get on your videos.
Learn and analyze the hidden expectations of your audience what they what from you? and create more and more videos according to their demand and expectations.
Also, try to create a playlist of a particular category and create a series of 5-10 videos that help you to get views on all your videos and your follower will wait for your next video for getting complete training.
To get the highest retention rate you should make your videos interesting, and lengthy, and stick to the topic. easy to understand, check your voice quality, video quality, and speed.
Market Research & Improvisation:-
Always try to improvise each new video from the last one. So when you look at your first videos after a few years, you should think about how bad I was earlier. it shows that you've improved so be happy about this improvement and keep it up.
Hence Experiment, experiment, and experiment. always try to use new stuff and tools because this is the single way you can beat your competitors with new ideas and technology.
Finally, try to collaborate with other YouTubers who are doing similar work. Learn their strategies and mindset. Working together can do wonders for your channel.
Have fun. Do the things that you love and enjoy your life.
3 Things You Should Know Before Starting a YouTube Channel:-
Now, you need to pay attention to different elements and points before starting your YouTube channel…
YouTuber Career Suitable For those only:-

Who love to create videos and share their skills,
Best for those Who like to talk about a video and give training and guidance,
Who shoot documentaries or short films for entertainment purposes.

Before starting a YouTube Channel ask Yourself!:-

Should I become a YouTuber?
Should I start a YouTube channel?
What Value I can provide to my YouTube Viewers?

Skills you need to make Google Money with YouTube Channel:- Basic Skills Required For Youtuber:- Keen interest in creating videos, ability to create videos using a webcam, mobile recording, and screen sharing tools, video editing, and any skill, latent, knowledge which can be shared by video recording.

A good understanding of the YouTube platform.
Solid content research skills.
Video editing skills.
Social Media Presence can help a lot.
Digital Awareness
How To Start a YouTube Channel:-Process Steps
Now it is time to create a YouTube Channel and follow step-by-step instructions so that we can actually start and run our channel on YouTube. so let's get started…
Step 1:- Choose a YouTube Channel Niche
It's crucial to be true to your character when creating content for your YouTube channel. Creating different types of content can be exhausting if you're passionate about several things.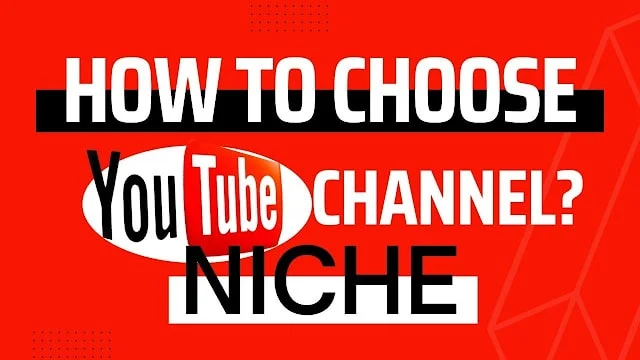 Therefore you should have a clear plan because Your YouTube channel's content will be more consistent if you have a plan in place. In this respect, determining your niche will be an extremely crucial step in starting a YouTube channel.
Also, when you determine your niche, consider what you would like to be known for, what you are passionate about, and what you are comfortable talking about.
Also, you won't stay in one niche forever, and as you move forward, your niche may change as well. But for now, focus on just one thing.
Furthermore, make sure that no matter what niche you select, it aligns with your passion/expertise. And that it is something you will be passionate about for years.
Most Common Niches for Starting a YouTube Channel:-
Hair & Beauty
Travel
Health & Fitness
Food and Cooking
Finance & Investing
Fashion
Study & Career
Gaming
Motivation
Politics
Home Decor
Entrepreneurship
Love & Relationships
Family & Home
Photography
Diets (Such as Keto, Vegan, Vegetarian, Paleo)
Technology
Lifestyle Humor
Many More…
Especially, stay away from niches in which you don't have much experience. It is not enough to have witnessed others' success when it comes to starting a YouTube channel. Having an interest in what you are talking about is important.
Step2. Choose Niche Specific Videos Topics
Presently you have two main options. The first step is to think about the content you want to watch. Your video will be of higher quality if you create it on a topic you enjoy. Therefore, your video has a good chance that others will also enjoy something you find interesting.
Firstly, consider your viewer's demographics and interests if you have already gained a following.
Secondly, take a look at what's already out there. You should watch YouTube channels with similar content to the one you want to share and do your research.
In addition, YouTube's search bar can be a great resource. Use the search bar to find out how popular a particular video topic & style is.
Whereas, the results can be filtered so you see the most popular or most recent videos on that topic. The title format and keyword analysis can help determine the best title format for that type of video.
YouTube Channel Growth HACK:-
Basically, You should spy on your competitors, learn from them, understand their strategies, and ideas but never try to copy them always try to maintain your uniqueness.
Also, it's highly recommended that you use plugins like VidIQ and TubeBuddy (both have free options) for in-depth research.
Actually, YouTube Channel optimization is very easy with these Video Marketing Tools, Their service helps you choose the most relevant keyword and topic for videos that people are searching for. They let you know if your title tag is too long or short, or if it ranks well.
By planning and researching videos, you increase your chances of becoming easily discoverable, which, in turn, increases views and subscribers. In this regard, these tools are very useful.
Step3. Content Planning & Schedule Setting
Now, is the time to do some planning in advance. You can use a content plan to determine what video topics you will cover when you should post, and what you need to accomplish certain tasks.
Furthermore, It is highly recommended that you have a content schedule and determine the exact day that your YouTube videos go live. I recommend scheduling it on the same day(s) and time(s) every week.
By doing so you are letting YouTube know when you will release new videos, and YouTube's algorithm will be able to understand your video's timings, which will make it easier for it to rank you in Google Search Engine faster. Also, it lets your subscribers know when to expect a new video from you.
When it comes to creating a content schedule, you can use free digital tools such as Evernote or Trello to gather the information you need. You have the option to use the notes app on your mobile.
Evernote
Evernote is a note-taking app that lets you create notes digitally on your computer, tablet, or mobile device that can be accessed anytime, anywhere. This option is helpful when you don't have a pen or paper nearby, but want to note something down on the go.
Trello
With Trello, you can create lists online for free and jot them down quickly. There is good integration between Trello and other apps, including Google Calendar. You'll find this is an excellent tool for organizing your life if you're looking for a well-rounded program.
Trello can be used to keep track of items, props, and talking points. You'll also to include the following details inside your content schedule:
Date when to post
Time (and time zone) to schedule
Copy of video title, keywords, and description
Thumbnail Styles
Step4. Must-Have YouTube Tools & Equipment:-
Once you have planned out your YouTube content and scheduled timings, it is time to get the right tools and gear for recording your videos.
In order to record YouTube videos, you need three basic things:-
You Need something to record video so that people can see you.
something to record audio so that people can hear you.
Also, need something to edit your audio and video so that you can remove the unwanted parts of the video. And add some video enhancement elements such as footage, overlay text, emoji, music, etc.
You can do all these things from your smartphone too since you do not need an expensive camera or gadget to get started.
For those who are planning to create faceless videos, travel vloggers, and explainer videos in high quality and with special effects, they must consider some YouTube tools and gadgets.
These tools may be defined into 2 categories…
Video Setup Tools & Gadgets:- Basically, these tools and gadgets don't play a role in video creation, they're needed to create a recording studio or recording space. these are physical products such as…

Digital Camera, Mobile Camera, Webcam, etc.
Tripod, Lightning, Green Screens, Microphones.
Voice Recorder, Sound Filters, etc

Video Creation & Editing Tools:- While creating a video or editing it for quality improvement, you need these tools. These tools are…

Screen Recorder, Animated video maker, White Board video maker, Camera, Webcam, Slideshow creator, etc.
Apps or Software for Text Overlay, Adding Emoji, Image Filter, Footage adding, trimming, voice-over music or recording, etc.
Audio Editors, for Eco voice Adding or removing, tempo, speed, volume enhancement.
Have a look at this YouTube Toolkit for finding all useful tools and gadgets for YouTube video creators…
Step5. How To Create YouTube Channel & Customize It?
Now if you have a successful YouTube channel planned, the next step is actually starting it by creating a YouTube channel.
Cathrin Manning made an awesome video that explains in step-by-step fashion how to create and start a YouTube channel from scratch.
She explained everything in this tutorial about how to create, and customize your YouTube Channel and give it a professional look.
Before you create a YouTube channel, you should get your logo and channel art ready to give it a brand image and professional appearance.
There is an awesome tool called CANVA that you can use to create awesome-looking channel logos, channel art, and thumbnails for FREE.
Step 6:- How To Create YouTube Channel Videos?
Your YouTube Channel has been researched, planned, and created successfully, so now it is time to make an awesome video!
Last but not least, you must upload videos to your channel in order to build a successful channel! You may feel a little bit nervous when being on camera first time.
Eventually and with practice, it will become easier. As I mentioned in step 2, planning and researching your content will make creating videos much easier, as you will know exactly what you will discuss.
Here are some tips for an authentic appearance in front of the camera…
You should always use scripts that boost your confidence in your videos.
Imagine you are speaking with someone.
4-5 test videos should be created before the actual recording.
Do not try to be perfect on day 1, practice will make you perfect over time.
Contrarily, You still feel nervous or scared when in front of a camera. Time passes as you wait to become comfortable, and you feel guilty for not starting a YouTube channel yet.
Start A Faceless YouTube Channel!
There is GOOD NEWS for you, you can Start a YouTube Channel WITHOUT Recording Videos. This system is called starting a faceless YouTube Channel.
Although, Faceless YouTube Channels are not recommended, since your face is your brand and is an important part of your identity. It also makes you appear authentic and trustworthy, and it boosts your image as an influential individual.
While you're just getting started, you can start a Faceless YouTube channel. The possibilities are endless. You can start with 100s of niches and make money from them. Therefore you have some of the Faceless YouTube Channel's Examples…
Screen Recording Video Channels for (How to Tutorials).
Animated Character YouTube Channels (Explainer Video).
Voice Over YouTube Channels Using Stock Images & Footage (Motivational Videos).
Image & Video Looping with Non-Copyright Music (Meditation, Relaxation Videos).
Using other's Common Creative Videos (Cat Videos, Funny Videos, Fitness Videos).
Many Many more options.
Check out these Video Creation & Marketing Tools that will help you create all types of FACELESS videos.
If you are confused about the idea, then here is One of my friends "Matt Par" who runs 9 different YouTube channels and made over 6 figures from them. He has grown multiple channels to 100,000 subscribers and even has one with over 1 million subscribers.
The guy himself is hosting a FREE WEBINAR where he will clear all your doubts and guide you on how to make money on YouTube without ever recording a video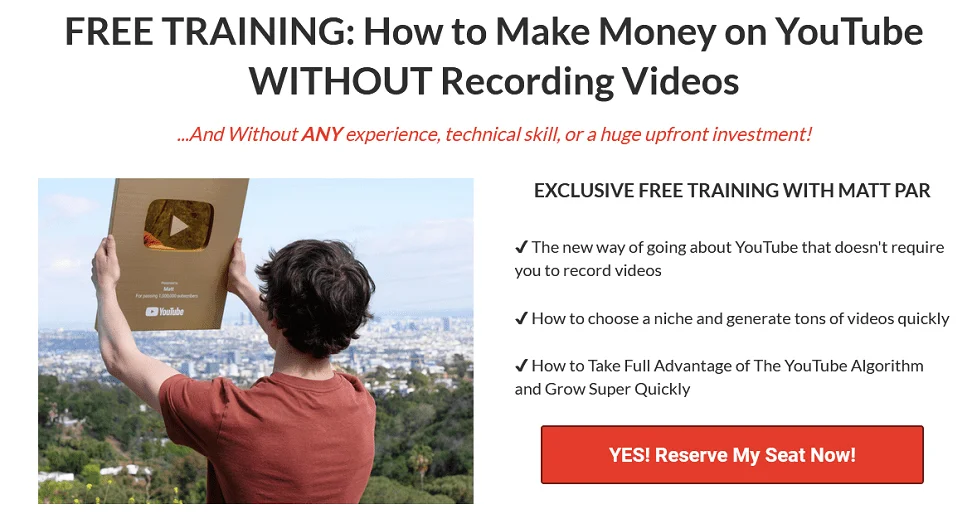 Step 7:- Audio & Video Editing For Creating a YouTube Channel
Now it's time to edit your video! It's very important if you are rambling or saying a lot of sums, or simply if the video doesn't fit the general flow. Therefore, you should remove those parts from the video.
As far as video editing software is concerned, Filmora video editor is my recommendation because it's easy to use, beginner-friendly, and offers a variety of effects and transitions. And, you can even edit on the green screen!
For audio editing I highly recommend Audacity Software for windows and Lexis Audio Editor and AudioLab Apps for mobile users.
Additionally, there are many options available, and you can choose any option that is right for your business. check out here other video editing software.
Also, How to edit your audio and video, depends on the tools and software that you use to edit audio and videos. Each tool has its own interface and editing programming, so you need to train yourself to learn the skills of using that specific tool.
Final Step:- How to Upload YouTube Video & Optimize With SEO
Finally, you will upload your video on YouTube. Here my friend "Greg Kononenko" shared a step-by-step tutorial on how to upload videos on YouTube from a desktop, mobile phone, or iPhone. You can also use this method to upload videos from your computer to your channel.
Therefore, he guides you on how to optimize your videos by doing some SEO. He also includes some simple tips to ensure that you write the right title, and description, and use the correct tags. And this will make your video more likely to get seen on YouTube and maximize your chance of getting views from the YouTube algorithm.
After, once you have uploaded your first YouTube video and optimized it for SEO, Now simply hit the Blue Button to publish it on your YouTube Channel. finally, It's now time to live your passion on the YouTube channel that you've successfully started.
Conclusion:-
In conclusion, I recommend you follow my step-by-step guide to getting started with your Niche Specific YouTube Channel. Also, keep in mind…
It is important to create an effective YouTube channel strategy.
Make sure to create engaging content that will keep your viewers coming back.
Always keep your channel updated and promote it relentlessly.
Use social media to reach a wider audience.
Be prepared to invest time and money into your channel to make it successful.
Thanks for reading the post " How To Start a YouTube Channel? – Ultimate Beginner's Guide " I hope you have enjoyed reading it and that you have found it useful for starting your YouTube channel successfully.
This concludes my "How to start a YouTube channel Guide?" you can refer back to this post again and again for future reference since I will be updating the list with the latest YouTube FAQs.
YouTube FAQs (Frequently Asked Questions)
---