Hey everyone, welcome back to an exciting post about making money online. Today, we'll discuss how you can earn $260 per week from google by doing Search Engine Evaluator jobs remote work.
It might sound unbelievable, but thousands of people worldwide are making a legitimate income of $12-$15 per hour or even more by evaluating search engine results.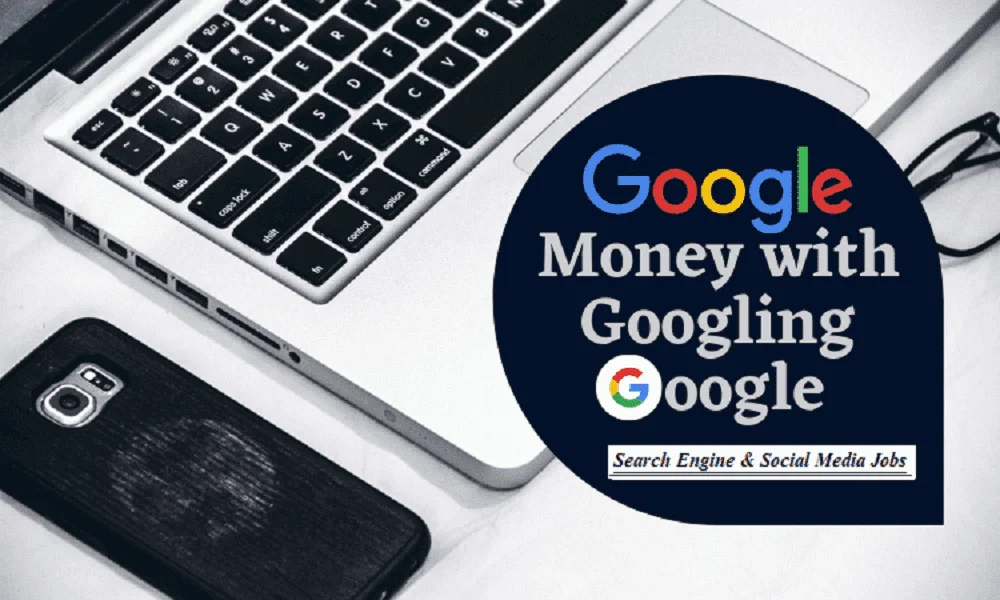 This job involves working with top search engines like Google, Bing, and Yahoo, as well as platforms like Facebook and Instagram. So, if you're looking for remote work opportunities, consider becoming a Search Engine Evaluator.
What are Search Engine Evaluator Jobs?
Search Engine Evaluator Jobs are remote positions where individuals assess and provide feedback on the quality and relevance of search engine results.
Search engines like Google, Bing, and Yahoo constantly strive to improve the accuracy and usefulness of their search results. To achieve this, they hire evaluators to rate the quality and relevance of search results to ensure they match user intent.
As a Search Engine Evaluator, your tasks typically include:
Reviewing Search Results: You'll examine search engine results for specific queries and assess how well they match the search query's intent. You'll consider factors like relevance, accuracy, and usefulness.
Providing Feedback: You'll offer detailed feedback and ratings on the quality of search results according to guidelines provided by the search engine company.
Improving Algorithms: Your feedback is used by search engine companies to enhance their algorithms, making search results more relevant and helpful for users.
These jobs are typically flexible and can be done from the comfort of your own home. It's essential to follow the guidelines provided by the search engine company meticulously and maintain a high level of accuracy and objectivity in your evaluations.
Search Engine Evaluator Jobs are a way for people to contribute to the improvement of search engines while earning money in a remote work setting.
How to Make Money As Search Engine Evaluator?
Today, let's dive into what a Search Engine Evaluator does. Their job is to review and rate search engines like Google, Yahoo, and Bing.
When we use search engines, like when we search for things on Google, robots and computer programs try to show us the most relevant results.
Here's the scoop: We all use search engines like Google every day, but the results are sorted by computer programs and algorithms.
These tools are super complex and cost a ton of money to make, but they can't understand every single search from the billions of people searching every hour.
However, there are so many searches happening every second that robots can't always figure out what we're really looking for.
That's where Search Engine Evaluators step in. They're regular people with smart brains who can figure out what's good and what's not in search results better than machines.
Big companies like Google are happy to pay these evaluators to check out Google's search results. Why? Because these humans help make Google better, and when Google gets better, it makes more money. That's why they're willing to pay people for Googling Google.
So, when you work as a Search Engine Evaluator, you're basically getting paid to search things on Google and give feedback. Therefore, as a Search Engine Evaluator, you're making Google better, and they pay you for it. This kind of job can't be done by machines or codes.
And here's the thing: When you do similar work, not just on search engines but also on social media, you can make good money for your time.
How to Find Search Engine Evaluator Jobs Online!
You can find various websites where you can apply for Search Engine Evaluator jobs, like ZipRecruiter and Indeed.
Instead of talking about all the different types of search engine evaluation services, let's focus on a few companies that team up with big search engines like Google and Yahoo.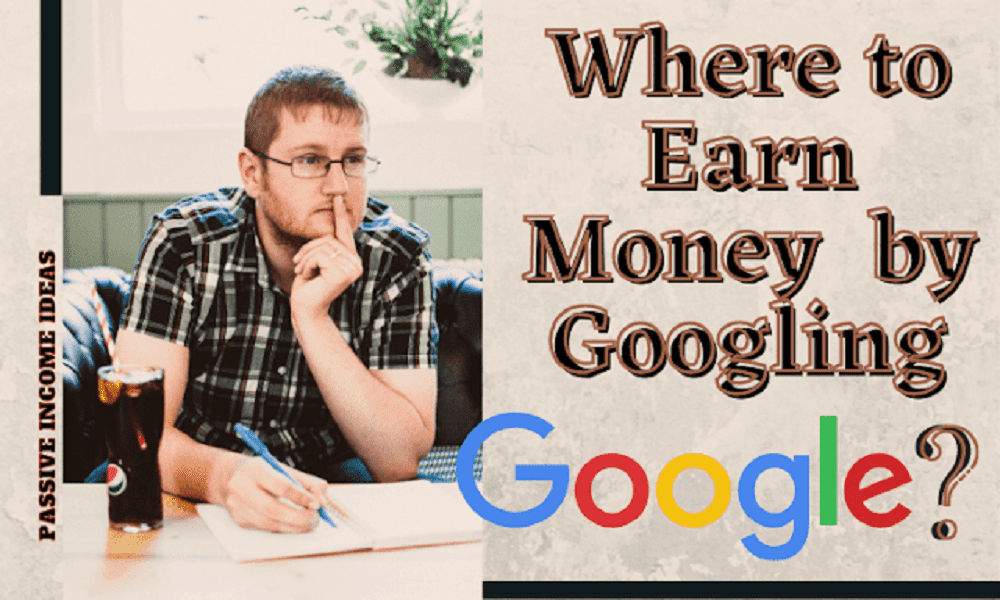 These companies hire folks like you who want to make money online by checking out simple Google results or Googling Google.
There are lots of opportunities, and you can even work for multiple companies at the same time to increase your earnings. One of these companies is Appen, which recently acquired a big search engine evaluator service called Leapforce.
When you visit their website, you'll find various Appen remote jobs like "Projects, Micro-tasks, Surveys, and Data Collection" that you can do to make money through Appen projects.
Search Engine Evaluation Jobs
Click on the "Projects" link to find work-from-home opportunities.
The first option is to become a Search Engine Evaluator.
Your job is to assess search engine results for specific queries by searching on Google.
For example, if someone searches for "Dallas restaurant," you check if the results are relevant.
You help identify strange or irrelevant results, and search engine companies pay you for this.
Social Media Evaluation Jobs
Another opportunity is to work as a Social Media Evaluator.
Similar to a Search Engine Evaluator, you assess the accuracy and relevance of ads on social media.
Social networks like Facebook want to show you ads that match your interests.
They need humans to ensure the ads are relevant, improving the user experience.
Your job is to evaluate the ads to enhance the user experience.
Data Collection Jobs
If you're looking for a third option, consider being a Data Collector.
Data Collectors work on tasks related to machine learning and audio transcription.
You can earn up to $30 or more by performing basic data collection activities.
It's a simple way to make money online from home.
If you're interested in working from home and making money online, consider applying for positions like Search Engine Evaluator, Social Media Evaluator, or Data Collector through services like Appen. These opportunities can be a great fit for you.
Other Sites Like Appen Company:-
Explore More Job Opportunities Similar to Appen such as Search Engine Evaluator jobs. If you're interested in work-from-home opportunities Sites like Appen, there are several other companies you can consider.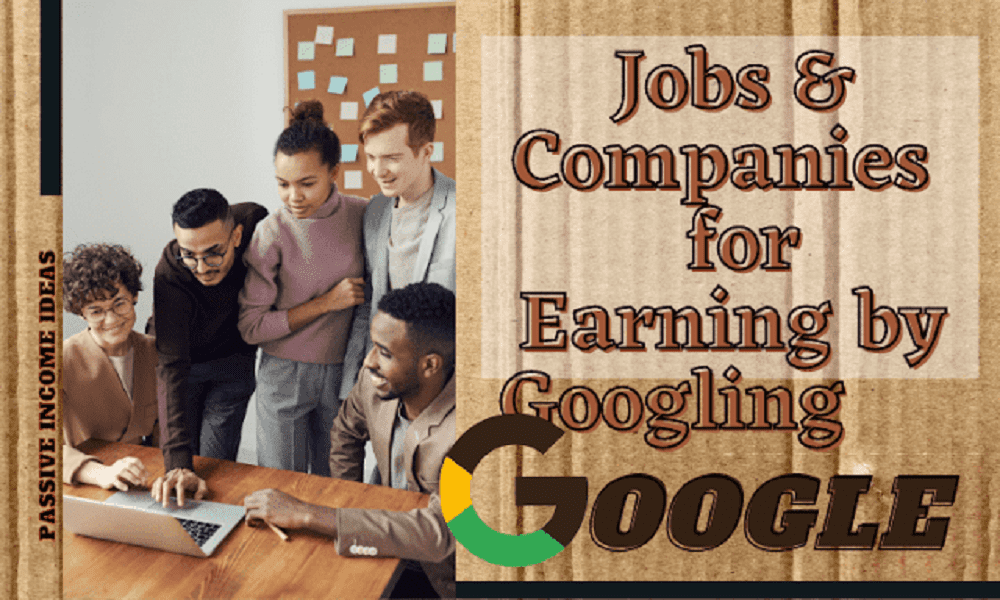 These companies offer jobs that are quite similar, and many of them operate on a global scale. Here are some alternatives to Appen:
AskWonder is a company that provides similar types of jobs.
You can become a researcher by signing up on their platform.
Your main task involves conducting research using Google.
Keep in mind that this opportunity may not be available in California (CA), Massachusetts (MA), and New York (NY).
One important limitation is that you're required to complete the research task in one sitting.
Lionbridge is another company that offers opportunities similar to Appen.
When you visit their website, you'll find a "Join Our Team" section with various job options.
Look for the "Raters, Annotators, and Testers" position, which involves tasks related to evaluating search engine results (similar to Google Googling).
The good news is that this position is open to applicants from around the world.
To apply, you'll need to send an email to Lionbridge expressing your interest.
iSoftStone is a company based in China that specializes in software and IT services.
To work with iSoftStone, you are generally required to be a native English speaker.
Additionally, familiarity with Microsoft products, particularly Bing, is essential.
Another prerequisite for working with iSoftStone is being a permanent resident of the United States.
While there are various options available, these companies mentioned here are well-established and respected worldwide. If you're just starting out in the world of remote work, it's advisable to begin with Appen.
Appen is a leading brand known for its collaborations with top websites and search engines, making it a solid choice to begin your journey into online work.
Conclusion
In our journey to learn how to "Earn $260+/Weekly From Search Engine Evaluator Jobs Remote," we've uncovered some exciting opportunities. Search Engine Evaluator jobs involve checking search results to make sure they are helpful. This work can boost your income and make the internet a better place.
We've explained how to become a Search Engine Evaluator and make money in this role, with a focus on trusted companies like Appen. We also mentioned other online job options like Social Media Evaluation and Data Collection, giving you more ways to earn money.
To find these jobs, we introduced you to companies like Appen, AskWonder, Lionbridge, and iSoftStone. They offer remote work, allowing you to work from home. Just remember, your exact earnings will depend on your skills and how much time you put in.
By exploring these opportunities and working with these companies, you can start a fulfilling online career. You get to work from home and help improve the online experience for people worldwide.
Disclaimer:- Please be aware that the earnings discussed in the video or post depend on the payout policies and payment systems of the companies. Your actual earnings may be higher or lower based on your skills and the time you dedicate to specific jobs. PassiveIncomeIdeas.org cannot guarantee that you will make the same amount of money as mentioned by these companies.
I hope you found this post titled "Easy Money $260+/Week From Search Engine Evaluator Jobs Remote" helpful and informative. It should answer your questions about making money by using Google as a Search Engine Evaluator.
If you feel there's something I missed or have more questions, please leave a comment, and I'll do my best to give you the answers you need.
And don't forget to share this post with your friends so they can also learn about making money with Google while working from home.
Thanks for being here, and have a fantastic day!