Tailwind Tribes is a feature offered by Tailwindapp that can significantly enhance your website ranking and Pinterest reach. By utilizing Tailwind Tribes, you can increase your reach by connecting with other like-minded individuals and businesses.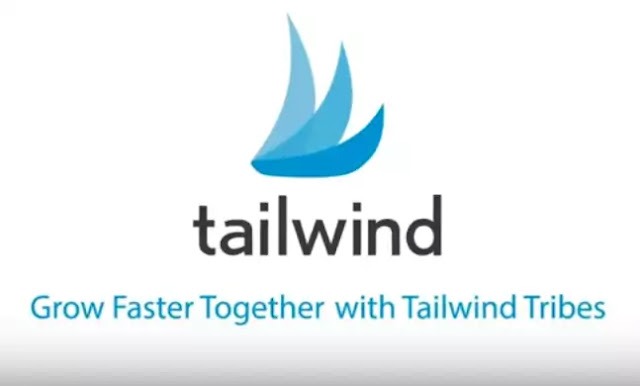 Tailwind Tribes is an excellent tool for expanding your audience and increasing engagement with your content. It's easy to join tribes related to your niche, where you can share your content and collaborate with other members.
This creates an opportunity for your content to be seen by a broader audience, leading to more repins, clicks, and ultimately more traffic to your website.
Moreover, Tailwind Tribes also provides analytics that allows you to track the performance of your shared content. You can see which content is performing well and which is not, and adjust your strategy accordingly.
What are Tailwind Tribes?
Tailwind Tribes are a community of like-minded marketers who collaborate to discover and share the best new content with their respective audiences, amplifying the reach of each other's content.
Tribes are centered around individual topics ranging from broad themes like healthy recipes, Ireland travel tips for families, Make money online, and more.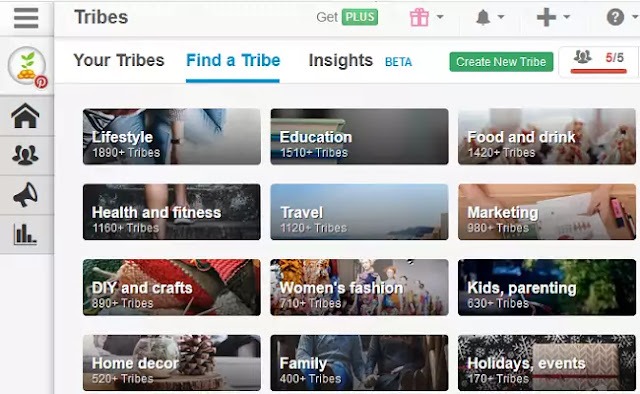 Anyone can create a tribe and each tribe is a community of pinners in a specific niche or with a shared purpose such as Etsy sellers, bloggers, and all types of online businesses.
Tailwind Tribes are similar to Pinterest group boards, but they have additional benefits. When you submit your pins to a Tailwind Tribe, you're not actually saving them to any Pinterest boards.
Instead, you're sharing your pins in a community of content creators like yourself, who have joined tribes based on their niche or topic. When you save something to a pinterest group board, it is pinned on Pinterest.
You can use Tailwind Tribes to share your own content with others as well. Additionally, just like pinterest group boards, there is an expectation that you'll reciprocate by sharing others' content from the tribe.
How to Find Tailwind Tribes:-
In case you're not yet a member of Tailwind, you can sign up for a Free Trial to get started. And explore tribes that match your interests. On the Tailwind Tribes dashboard, you'll see a dropdown menu displaying the tribes you've joined. And under the "Find a Tribe" tab, you can search for new tribes to join.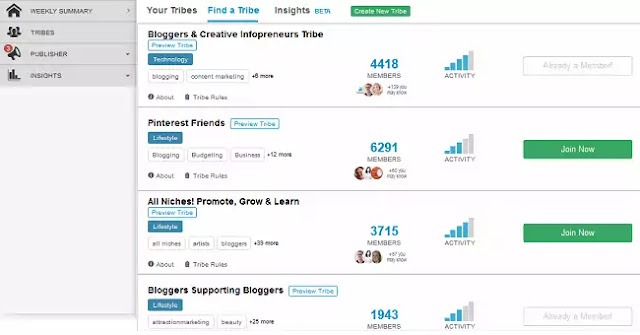 It's recommended to join tribes with high engagement rates, which can be determined by checking the blue bars next to the tribe's name. Clicking the "preview tribe" button will give you detailed statistics about the tribe's activity on the left-hand side of the screen.
When looking for tribes to join, it's important to consider your niche and audience. It's often more beneficial to join smaller tribes that are closely aligned with your business than large and generic tribes.
Also, it's possible to create your own tailwind tribe! You can invite others in your circle who you believe would be strong contributors to join your tribe.
How do I join exclusive Tailwind Tribes?
If you're interested in joining a niche-specific tribe, you can send a "request to join" with an introduction to yourself. However, if you're eager to join a tribe without waiting, there are alternative ways to obtain invitations.
Therefore, a secret tip is to search for the tribe's name in quotes followed by the words "Tailwind Tribe" on Google to find the link for most exclusive tribes.
Additionally, you can locate invite links by identifying the tribe owner or creator and checking their blog posts related to Tailwind for potential links.
I have found many tribes invite links using these methods, which are quicker than waiting for approval. Remember, creating high-quality pins and following tribe rules are critical to your success. Being a spammer is not appreciated by anyone!
Tribes Reach Stats Analysis:-
By joining a niche-specific tribe on Tailwind, you can discover highly relevant content that you can share with your audience. This can also help you reach new, highly relevant audiences as other members share your content.
As a member of a tribe, you have the ability to search for niche-specific pins using keywords. Engage in conversations with other members, and view your own website's content that has been pinned by the tribe.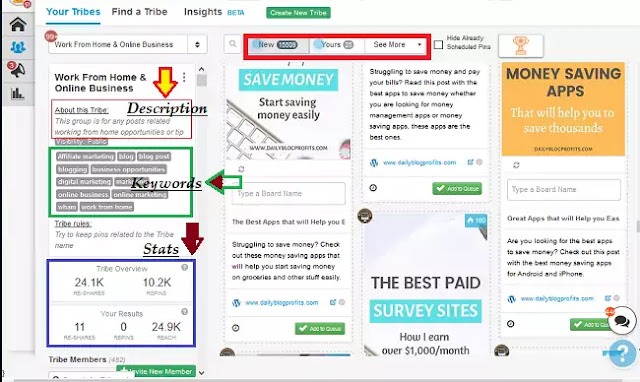 After being a tribe member for some time, it's important to evaluate your stats to see if each tribe has been a good fit for you. This information can be found on the Tribes page, under the tribe's description.
Tribe stats may highlight certain types of pins or topics that work better than others within that particular tribe. By examining the content you've shared, you can determine what has been re-shared the most and continue sharing similar content with the tribe.
The most recently submitted content will appear at the top of the tribe's feed, so you don't need to waste time searching for fresh content. Keep your content up-to-date to stay engaged with your tribe and attract new members.
How to Share Pin to Tailwind Tribes?
While pinning your post via Tailwind app to your Tribes, you'll see a button "Add to Tribes" below to selected pin in the lower right-hand corner.
Always use a keyword-rich description for your post while posting a pin to Tribes so that other tribe members can find your content.
If you hover over the red exclamation point, you can see the last time you added this link to your tribes if it was with a different image, and when it was added. This will help you to avoid adding duplicate pins in the same board or tribe.
You can share a pin to your Tailwind Tribes the same way you add it to your queue.
Find the pin (in your drafts Under "Publisher" Tab on the Tailwind app) or Find the pin using the Tailwind Extension on Pinterest or your website
Select the board or Pinterest Group Boards you want to pin to.
Enter Pin Title with Specific Keyword.
Put keyword-rich description relevant to your pin.
Select the 'Add to Tribes' button
Choose which tribes to share your pins, and click 'Add to Tribe'
Click on "Add to Queue" button and schedule your pin.
To save your time, save a draft of each new pin with your rich-keywords description and relevant post URL. Then, share it with your tribes and boards at different times throughout the week. Also shuffle it and spread over without having to create a new pin each time.
Keep in mind: the number of monthly tribe submissions you'll have depending on your membership level. If you decide you want to share more pins per month than the basic level comes with, you can purchase PowerUps.
Tailwind Tribes Best Practices:-
Before joining Tailwind tribes, make sure to carefully read the tribe's rules. These rules are designed to prevent spamming and ensure that only high-quality pins are shared within the tribe. It's important to follow these rules to maintain the smooth operation of the tribe.
When sharing content within a tribe, always prioritize sharing other members' pins over your own.
Follow any rules set by the tribe, such as limits on the number of pins you can add per day or requirements for vertical pins.
Only share pins that are relevant to the tribe's topics.
Maximize visibility by sharing content with half of your tribes on one day and the other half on another day. This can help ensure that your pins are seen and shared by more people.
Most tribes require reciprocation, which means sharing other members' content in exchange for having your own content shared. The Tailwind tribes system provides tools to track how much you have reciprocated. This help you to maintain a healthy balance between promoting your own content and curating content from others.
As you use Tailwind tribes, you'll accumulate statistics that show which tribes are most effective for your niche.
If you find that a tribe is inactive or not helping you reach a wider audience, you should leave it.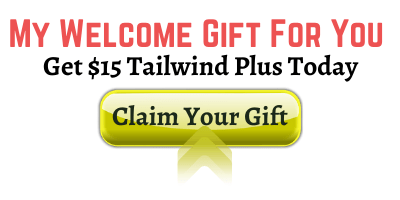 If you're already using a social media marketing app or post scheduler, consider trying Tailwind for Pinterest and Instagram marketing. We've compared Tailwind app to popular scheduling apps like Buffer, Hootsuite, and Plann – check it out to see how it stacks up!
Conclusion:-
Overall, Tailwind Tribes is a valuable feature that can take your Pinterest marketing strategy to the next level. It increase engagement, driving traffic, and enhancing your website's ranking. So it's a must-have tool for any serious Pinterest marketer.
Also, Tailwind Tribes are an excellent way to build connections with other content creators, and reach a wider audience.
I hope this post on "Boost Website Rank & Pinterest Reach with Tailwind Tribes" has provided you with valuable insights on how to join the best tribes on Tailwind appand make the most out of it.
If you found this post helpful, please share it with your friends so that they can also benefit from it. Don't hesitate to share your queries and suggestions in the comment box below. As I would love to understand what you're looking for and provide you with the best possible solutions.
Thank you for reading, and have a great day!